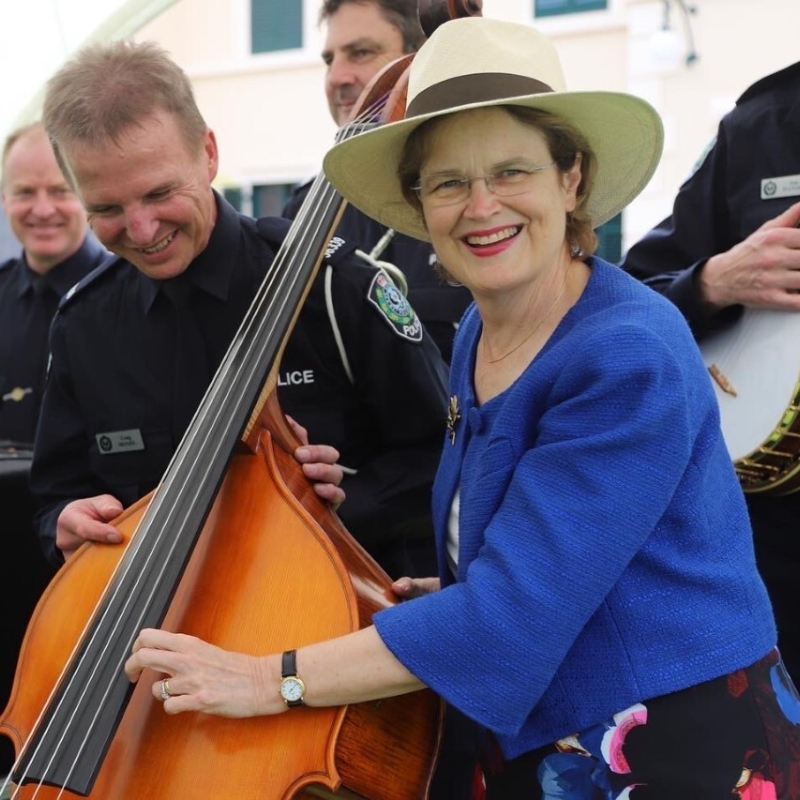 Friday, 14 April 2023
On Friday morning, at Government House, Her Excellency the Governor presided over a meeting of the Executive Council.
Later, at the Adelaide Town Hall, Her Excellency the Governor, accompanied by Mr Bunten, attended the unveiling of the official portrait of Aunty Shirley Peisley AM, the first Co-Chair of the City of Adelaide Reconciliation Committee, by South Australian Artist Ali Gumillya Baker.
During the day, the Governor and Mr Bunten opened the grounds of Government House to members of the public to attend a garden tour conducted by The Friends of the Botanic Gardens of Adelaide, of which the Governor and Mr Bunten are joint patrons, followed by a lunch time concert on the lawns with music provided by the Band of the South Australia Police Jazz Band, and Bumble Bee Brass.