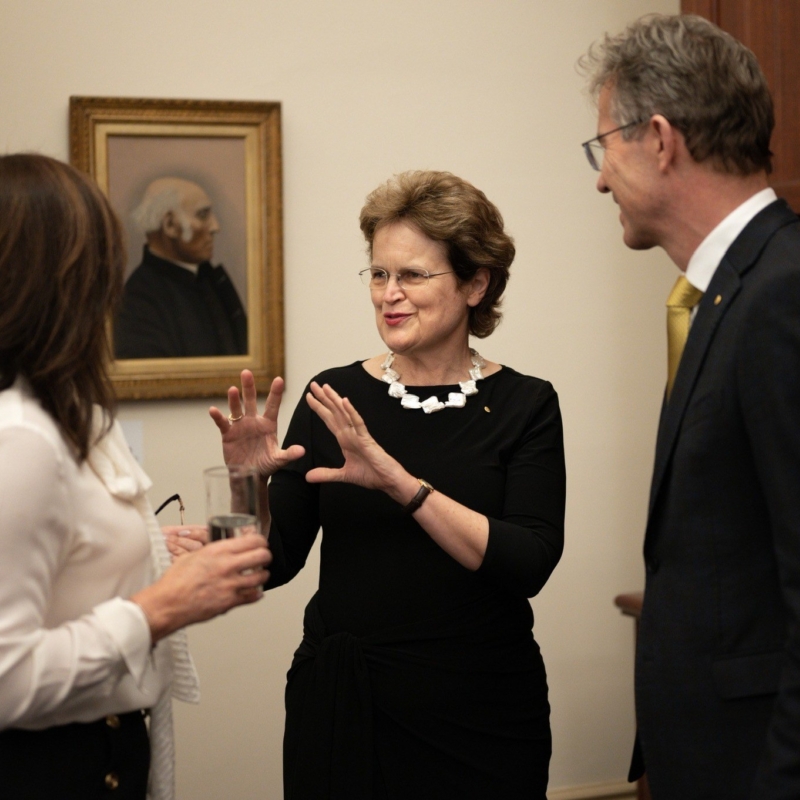 Thursday, 28 July 2022
On Thursday morning at Government House, Her Excellency the Governor presided over a meeting of the Executive Council.
Afterwards at Beverley, the Governor and Mr Bunten undertook a visit to Fleet Space Technologies, where they toured the premises and met with staff, as part of a series of visits to industry.
In the afternoon at Government House, the Governor received Mr Peter Cai, Chief Executive Officer, National Foundation for Australia-China Relations, followed by a luncheon.
Also in the afternoon at SkyCity Adelaide, Mr Bunten attended a Small Business Luncheon hosted by the Breakthrough Mental Health Research Foundation, of which the Governor and Mr Bunten are joint patrons.
Later at Government House, the Governor and Mr Bunten hosted an afternoon tea to acknowledge Australia's participation in the Korean War.
In the evening in Adelaide, the Governor, as patron of the Helpmann Academy, accompanied by Mr Bunten, attended the 2022 Night of Jazz VIP Reception and presented an award during the Concert.
During the day, students from St Andrew's School toured Government House.