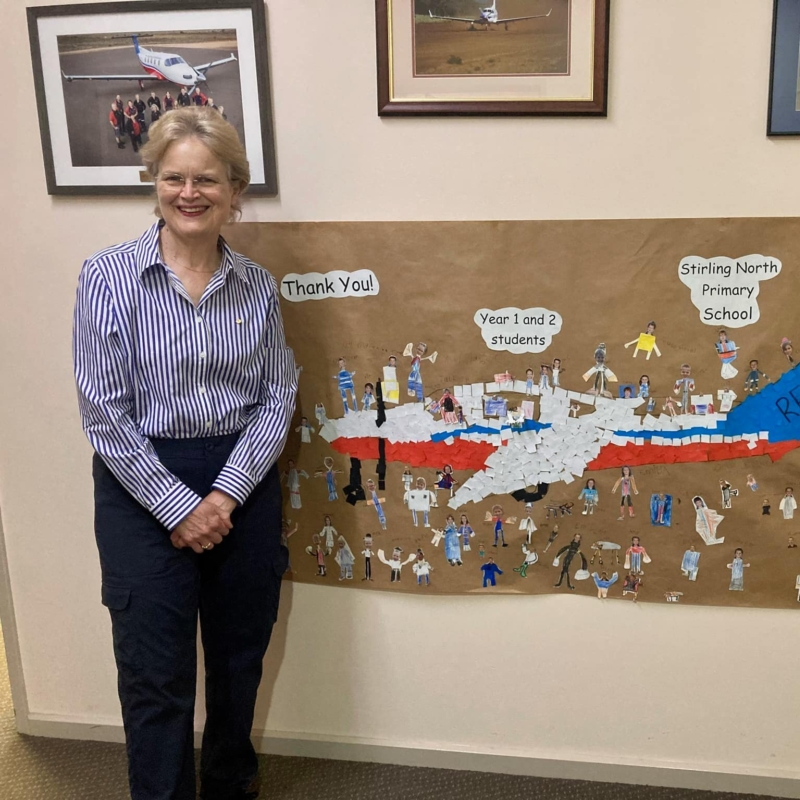 Tuesday, 14 November 2023
On Tuesday morning in Port Augusta, Her Excellency the Governor, as patron of the Royal Flying Doctor Service (RFDS) Central Operations, met members of the RFDS Port Augusta Base's Primary Health Care Team, and, together with team members, travelled to the Service's fly-in clinic in Blinman.
In Blinman, at the Miner's Crib Café, the Governor viewed the fly-in clinic co-located with the café and met café manager Ms Amy Marshall; and, from the Blinman Progress Association, Mr David King, Vice-Chair, Ms Sally Henery, Secretary, and Mr Bill and Mrs Jane McIntosh, Executive Members.
Later, the Governor was escorted on a tour of the Blinman Heritage Mine, and afterwards attended a community lunch to meet clinic patients and local residents.
In the afternoon, the Governor departed Blinman for the Andamooka Community Health Service, where she met with RFDS Clinical Staff and patients, before returning to Port Augusta in the evening.
During the day, students from Cardijn College toured Government House.