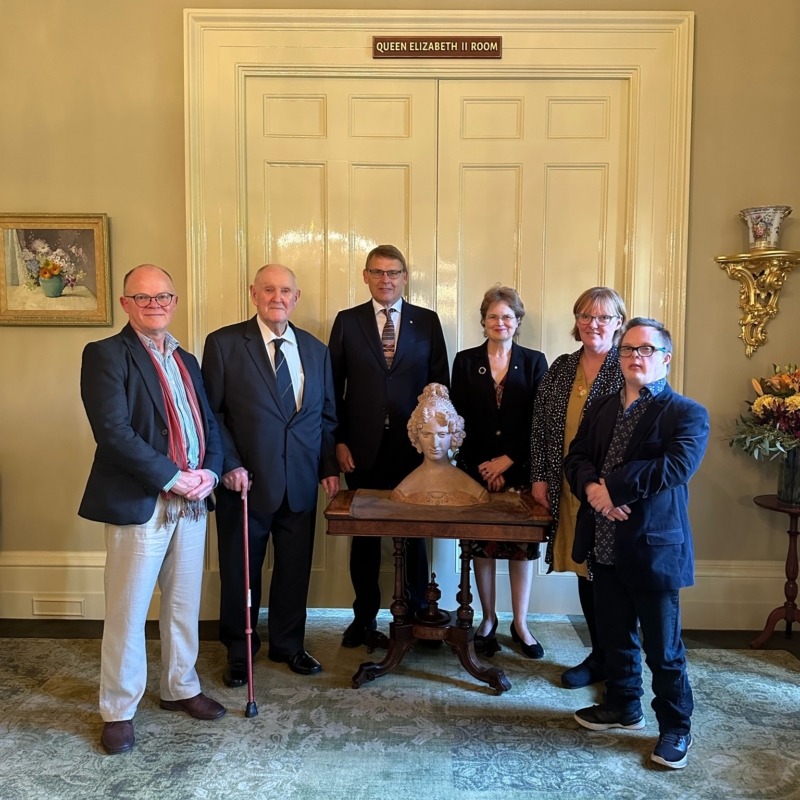 Wednesday, 2 August 2023
On Wednesday morning, Her Excellency the Governor took part in the first round of the Corporate Cup.
Afterwards, at Banksia Park, the Governor and Mr Bunten visited Banksia Park International High School, addressed the Year 12 students, and afterwards mingled informally.
In the afternoon, at Government House, the Governor received Her Excellency Ms Pernille Dahler Kardel, Ambassador of Denmark, and Ms Michelle Carden, Senior Commercial adviser at the Embassy, followed by a luncheon.
Afterwards, the Governor received Ms Kerrie Akkermans, Chief Executive Officer, Community Centres SA.
Afterwards, the Governor received Ms Kiara Johnson, Managing Director, KSJ Consulting Service Pty Ltd.
Later the Governor, accompanied by Mr Bunten, received Mr Robert Allan, Mr Jonathan Allan, Ms Susan Foley and Mr Ted Foley, to accept the presentation to Government House by Mr Allan of a bust of Her Late Majesty Queen Adelaide, executed by the Scottish sculptor Marie Gill.