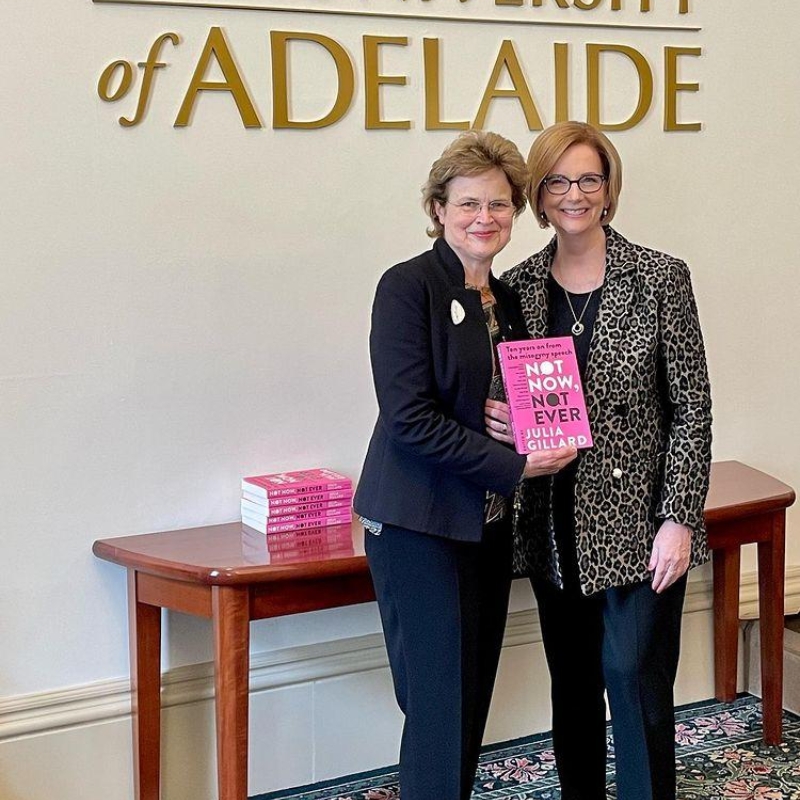 Friday, 14 October 2022
On Friday morning at Government House, Her Excellency the Governor received Senator Barbara Pocock.
Later the Governor received Mr Steve Georganas MP, Federal Member for Adelaide.
In the afternoon at The University of Adelaide, the Governor and Mr Bunten attended the 2022 Julia Gillard Public Lecture: 'In Conversation with Julia Gillard'.
In the evening at Government House, the Governor and Mr Bunten hosted a reception for recipients of Awards in the Order of Australia postponed from the period of mourning for the death of Her Late Majesty Queen Elizabeth II.
Afterwards at Fullarton, Mr Bunten, as patron of the presented certificates at the Scientific Expedition Group Annual General Meeting & Talk.