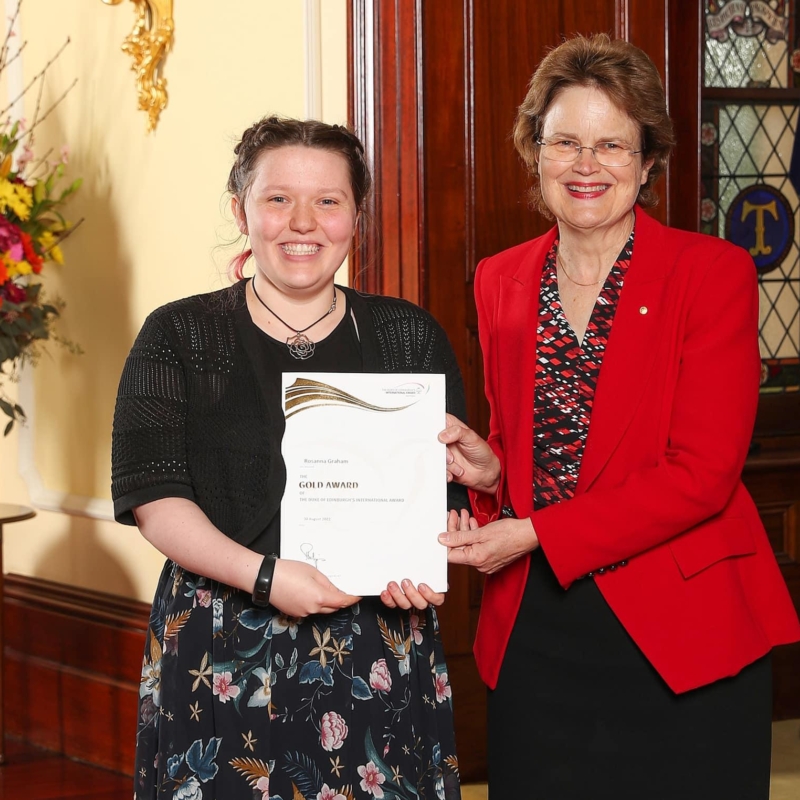 Tuesday, 30 August 2022
On Tuesday morning at Government House, Her Excellency the Governor, as patron of The Returned and Services League of Australia (SA/NT Branch), received Mrs Cheryl Cates, State President.
In the afternoon the Governor held a virtual meeting with Mr Peter Roberts OAM, Chargé d'Affaires, Australian Embassy in Tokyo.
Later the Governor, as patron of The Duke of Edinburgh's International Award - South Australia, and Mr Bunten, hosted a reception for the presentation of the Duke of Edinburgh's Gold Awards.
In the evening the Governor, as Honorary Member of the Rotary Club of Adelaide, and Mr Bunten, received Dr Rajeev Kamineni, President and Mrs Priya Kamineni, followed by a dinner.