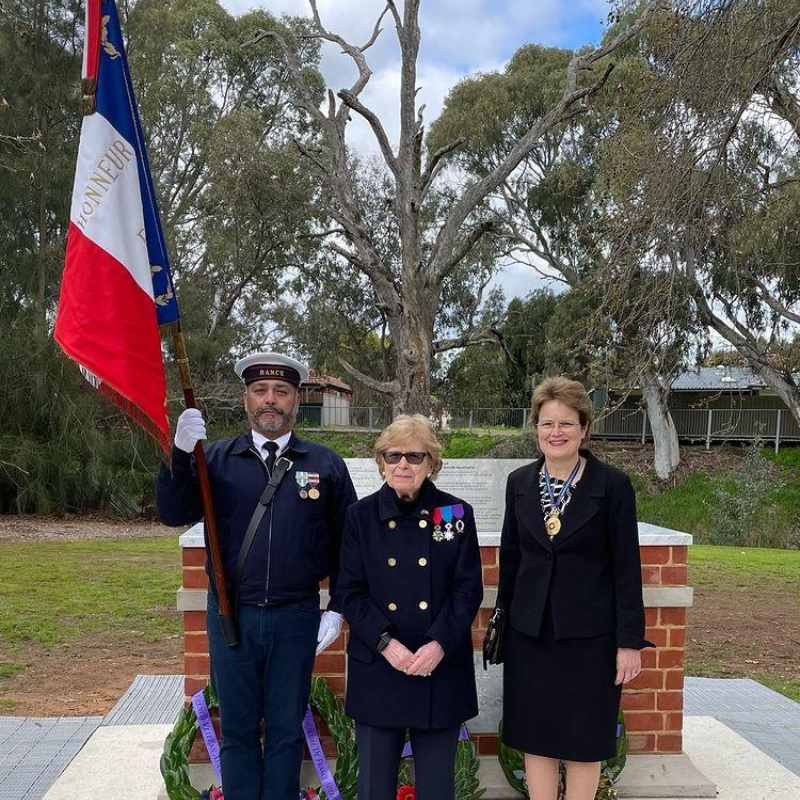 Wednesday, 31 August 2022
On Wednesday morning, Her Excellency the Governor participated in the Corporate Cup.
Afterwards the Governor, accompanied by Mr Bunten, addressed the guests and officially opened the Dernancourt Memorial at the City of Tea Tree Gully.
Later at Government House, the Governor addressed the Fellas Group from Warriappendi School, who afterwards toured Government House.
In the afternoon the Governor received Mr Jack Batty MP, Member for Bragg.
In the evening the Governor, as patron, and Mr Bunten, hosted a reception to present the 2022 Lions Medical Research Foundation Scholarship Winner.
Later at the Adelaide Town Hall, the Governor and Mr Bunten attended Marryatville in Concert, performed by Marryatville High School.