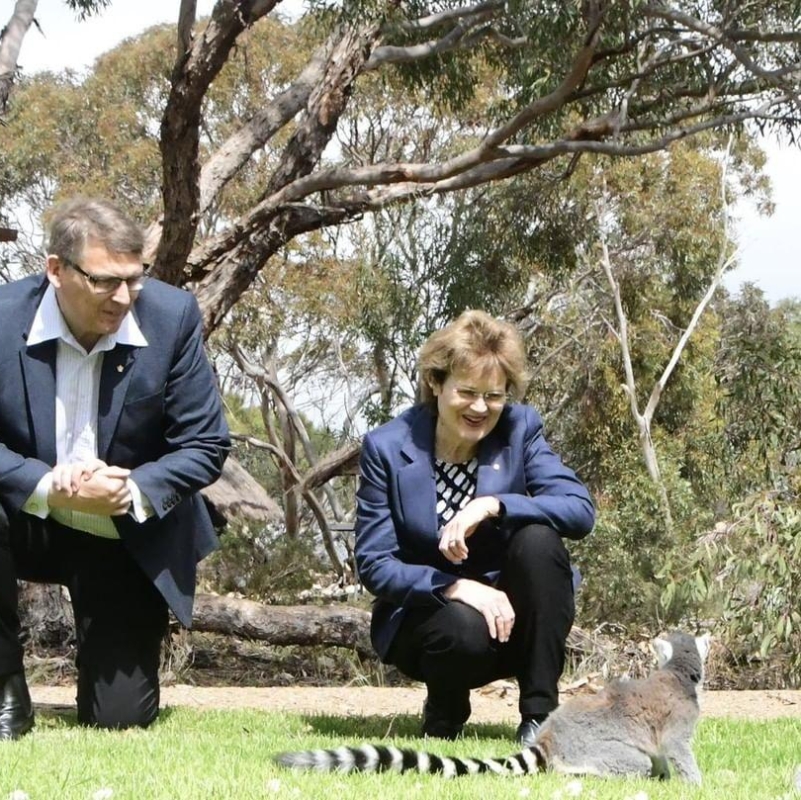 Friday, 23 September 2022
On Friday morning at Government House, Her Excellency the Governor was interviewed by Ms Stacey Lee, ABC Radio Adelaide Breakfast.
Later the Governor received Mr Michael Pezzullo AO, Secretary, Department of Home Affairs; The Honourable Joe Szakacs MP, Minister for Police, Emergency Services and Correctional Service; and Mr Tim Whetstone MP, Shadow Minister for Police and Community Safety, followed by a breakfast.
Afterwards the Governor presided over a meeting of the Executive Council.
During the day, the Governor and Mr Bunten, as joint patrons of the Royal Zoological Society of SA, accompanied by Mr Matthew Bunten, toured Monarto Safari Park.
In the evening in Adelaide, the Governor, accompanied by Mr Bunten, officially launched the book 'Happy Together: bridging the Australia China divide' by Mr David Walker and Mr Li Yao with Ms Karen Walker.
In the evening at North Adelaide, the Governor, as patron of the Royal Commonwealth Society - South Australian Branch, accompanied by Mr Bunten, attended the Royal Presidents' Dinner.
During the day, students from Stella Maris Parish School toured Government House.