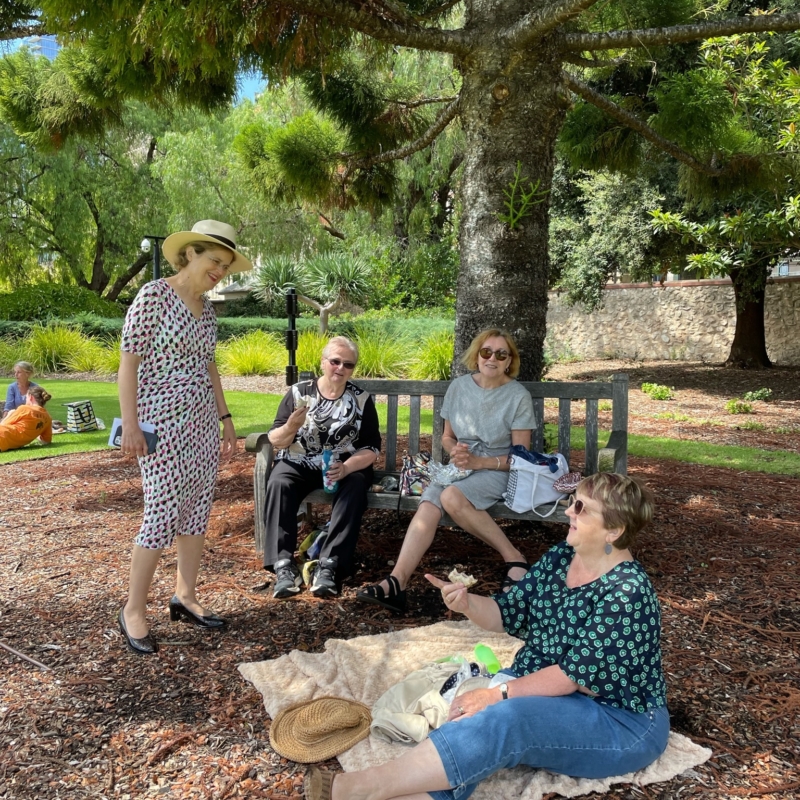 Friday, 3 March 2023
On Friday morning, at Government House, Her Excellency the Governor received the Honourable Mark Butler MP, Minister for Health and Aged Care.
Afterwards, at Government House, the Governor received Ms Emma Terry, Chief Executive Officer, South Australian Tourism Commission.
In the evening, at Elder Park, the Governor and Mr Bunten attended the opening night of the 2023 Adelaide Festival, followed by the 'Spinifex Gum' performance.

During the day, the Governor and Mr Bunten opened the grounds of Government House to members of the public to attend a garden tour conducted by The Friends of the Botanic Gardens of Adelaide, of which the Governor and Mr Bunten are joint patrons, and to have Lunch on the Lawns, with music provided on this occasion by the Band of the South Australia Police and the Adelaide Harmony Choir. The next Lunch on the Lawns will be on Friday, 14 April.