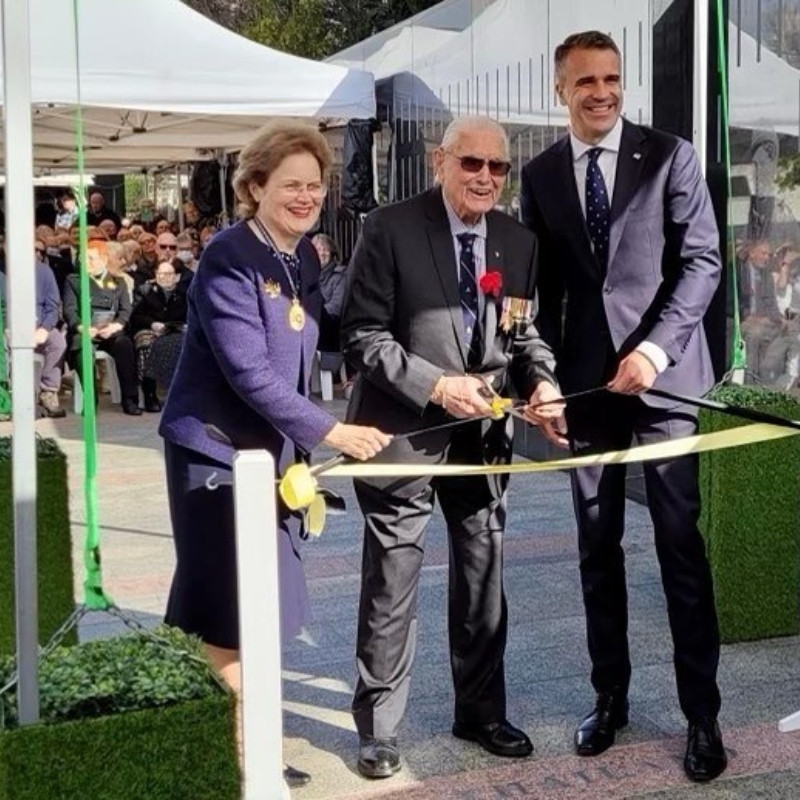 Monday, 15 August 2022
On Monday morning at Government House, Her Excellency the Governor received Mr Trevor Buzzacott OAM, Trachoma Education Specialist, Aboriginal Community Services.
In the afternoon the Governor, as patron of The Returned and Services League of Australia (SA/NT Branch), accompanied by Mr Bunten, participated in the unveiling of the Thailand Paver on the ANZAC Centenary Memorial Walk, Kintore Avenue, Adelaide.
Later at Government House, Mr Bunten received Dr Phil Ainsley, Director, Adelaide Zoo. The Governor and Mr Bunten are joint patrons of the Royal Zoological Society of SA.