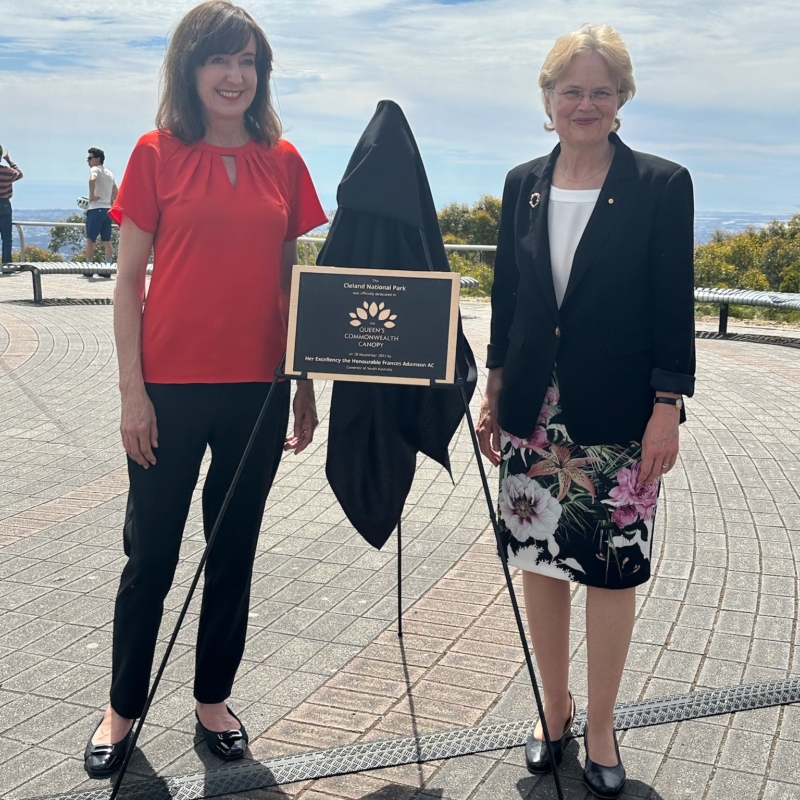 Monday, 20 November 2023
On Monday morning, at Carrick Hill, Her Excellency the Governor, accompanied by Mr Bunten, officially opened the Carrick Hill Pavilion.
In the afternoon, at Cleland Conservation Park, the Governor, accompanied by Mr Bunten and Ms Sophie Bunten, addressed the gathering and unveiled a plaque to mark the dedication of Cleland National Park to the Queen's Commonwealth Canopy.
Afterwards, at Government House, the Governor and Mr Bunten hosted a reception to celebrate the 30th anniversary of the Foundation for Australia's Most Endangered Species.
During the day, students from Murray Bridge High School and Cardijn College toured Government House.