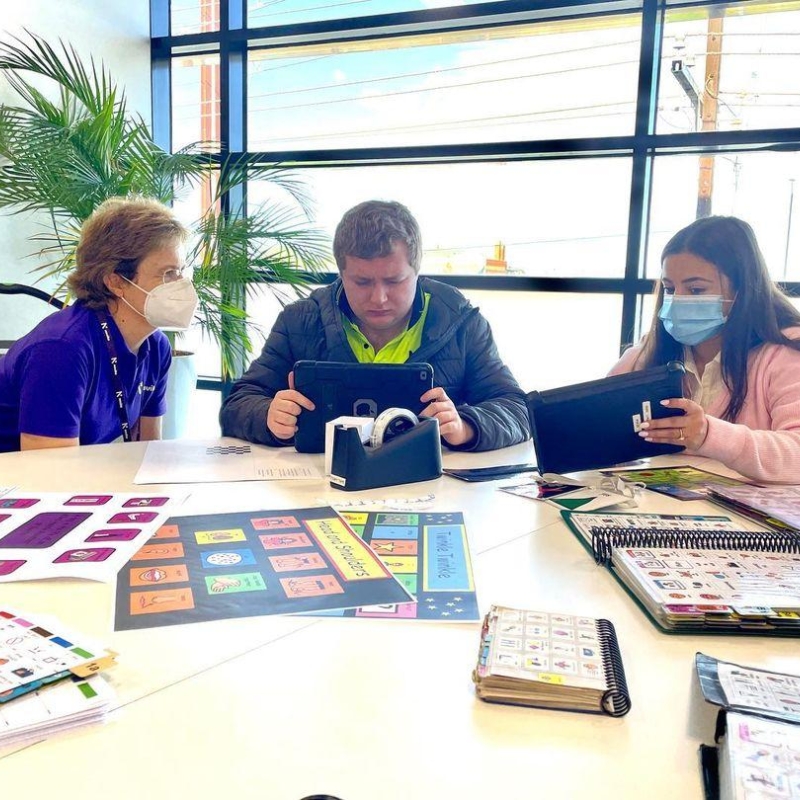 Monday, 25 July 2022
On Monday morning at Government House, Her Excellency the Governor received Ms Caroline Mealor, Chief Executive, Attorney General's Department.
Later, at Novita, in Hindmarsh, the Governor assisted with the creation of Pragmatic Organisation Dynamic Display (PODD) booklets, which are paper-based visual and communication tools to support people with complex communication needs, as part of the ABC 90 for 90 Volunteer Challenge. The Governor and Mr Bunten are joint patrons of Novita.
In the afternoon at Adelaide Oval, the Governor and Mr Bunten attended the State Funeral for the late Mr Neil Kerley AM.
Afterwards at Government House, the Governor received Mr George Psiachas, Consul-General of Greece in Adelaide.
In the evening in Adelaide, the Governor and Mr Bunten attended "Leadership in Times of Crisis", an event hosted by the Australia Day Council of South Australia, of which the Governor is patron.