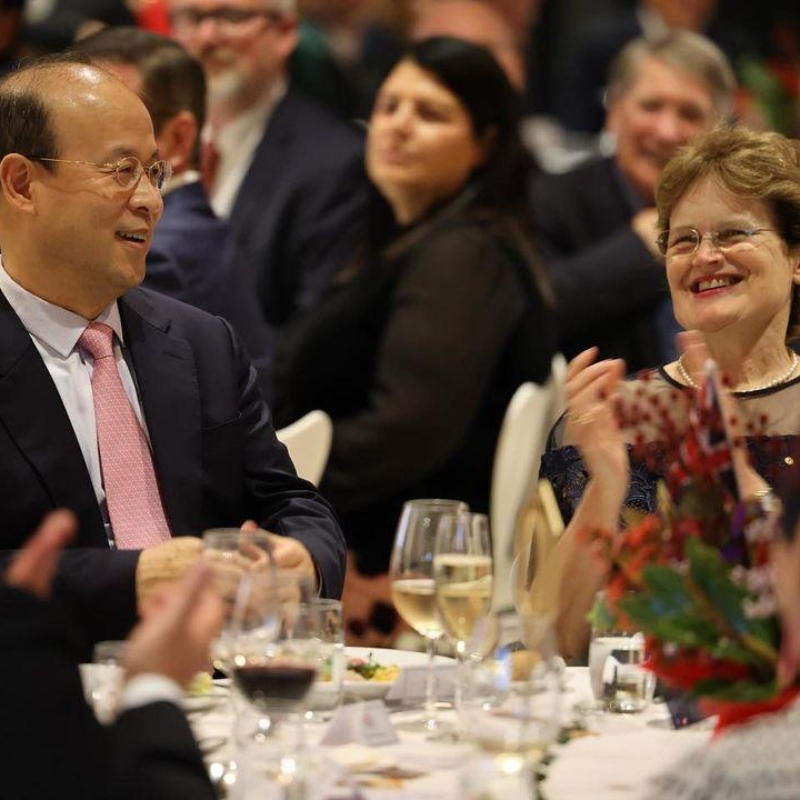 Sunday, 13 November 2022
On Sunday afternoon at Government House, the Governor and Mr Bunten hosted a function for Mr David Osborn, General Manager, Safety and Technical, Department of Industry, Science and Resources and Mrs Caroline Grace; Ms Phoebe Osborn; Mrs Lisa Dallow, Chair, Girl Guides South Australia; Mrs Carolyn Francis; Mr David Francis; Miss Emma Francis; Mr Lee Cumberlidge, Co-Founder and Creative Director, Illuminate Adelaide and Mrs Elena Cumberlidge; Master Tyler Cumberlidge; Master Asher Cumberlidge; Miss Jordan Cumberlidge; Mrs Jess Adamson, Journalist, Jess Adamson Media and Mr Dave Adamson; Master Angus Adamson; Master Louis Adamson; and Miss Sophie Adamson.
Also in the afternoon, the Governor travelled to New South Wales, where in the evening at the Art Gallery of New South Wales, she attended an official dinner reception to mark the 50th anniversary of Australia-China diplomatic relations hosted by the Australian Government.
Her Excellency the Governor has appointed The Honourable Justice Mark Livesey to be Governor's Deputy from 2:30 pm on Sunday, 13 November 2022 until 8:15 am on Monday, 14 November 2022.