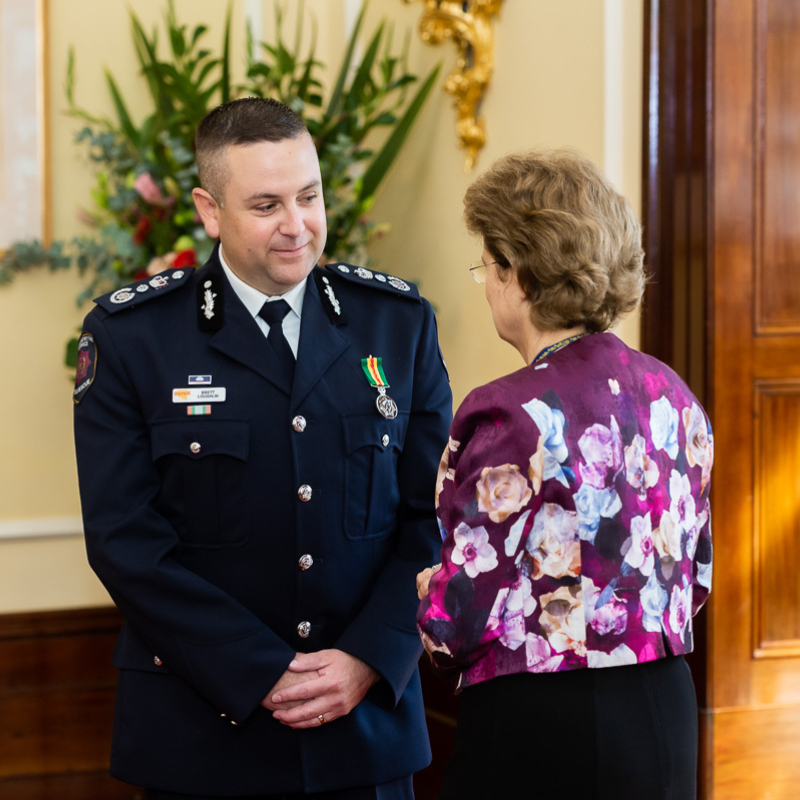 Tuesday, 18 April 2023
On Tuesday morning at Government House, Her Excellency the Governor received The Honourable Peter Malinauskas MP.

Later, at Government House, the Governor and Mr Bunten hosted investiture ceremonies for Australian Honours.

Afterwards, at Government House, the Governor and Mr Bunten hosted a luncheon for official guests of the investiture ceremony. Attendees included Mrs Erma Ranieri PSM, Commissioner for Public Sector Employment; Mr Andy McPharlin PSM, President, South Australian Public Service Medal Association and Mrs Lydia McPharlin; Mr Rob Elliot ASM, Chief Executive Officer, SA Ambulance Service; Mr Michael Morgan AFSM, Chief Officer, Metropolitan Fire Service and Mrs Colleen Morgan; Mrs Julia Waddington-Powell, Chief Executive, South Australia Fire and Emergency Services Commission and Mr Lincoln Powell; Mr Cameron Devey, Assistant Chief Officer, SA Country Fire Service; Mr David Brown, Chief Executive, Department for Correctional Services; and Mr Derren Halleday, Manager Volunteer Capacity, Representing the Chief Officer, South Australian State Emergency Service.