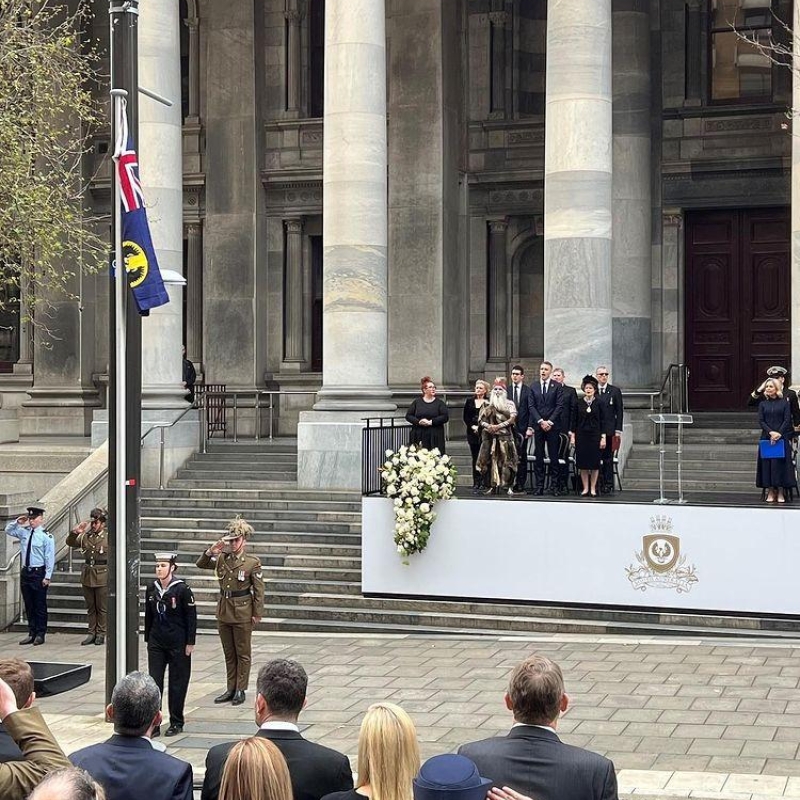 Sunday, 11 September 2022
Her Excellency the Governor and Mr Bunten are limiting their engagements as a mark of respect to Her Late Majesty.
On Sunday afternoon at Government House, the Governor presided over a meeting of the Executive Council.
Afterwards at Parliament House, the Governor, accompanied by Mr Bunten and Ms Sophie Bunten, delivered the Proclamation of the Succession of King Charles III.
Related speech