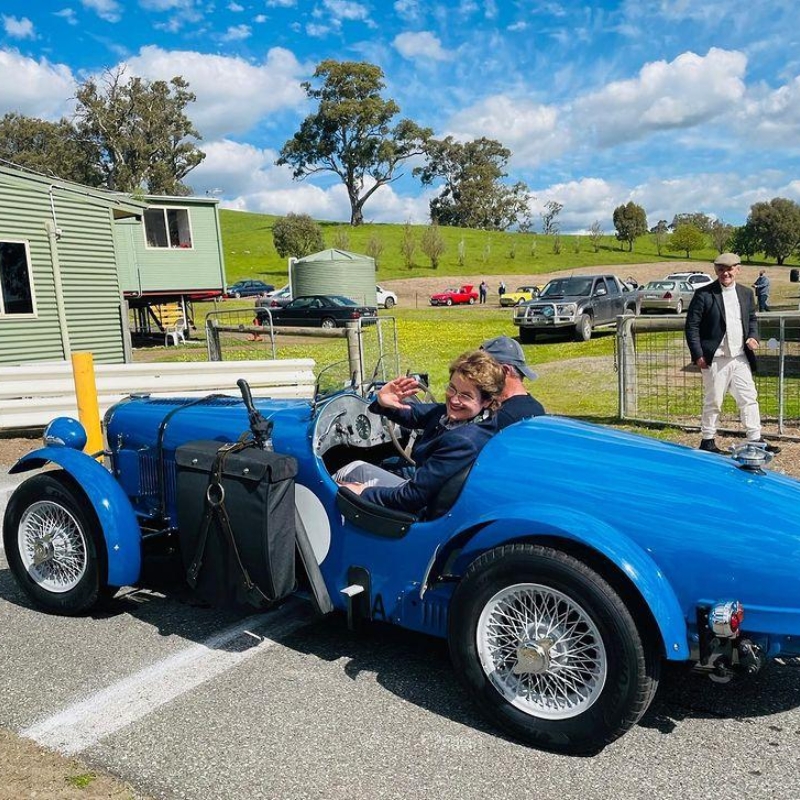 Sunday, 2 October 2022
On Sunday afternoon at the Collingrove Hillclimb, Mount McKenzie, Her Excellency the Governor and Mr Bunten, as joint patrons of the Sporting Car Club of South Australia, presented trophies to the winners of the 2022 competition for Vintage and Veteran Vehicles and Motorbikes.
On Sunday 30 October 2022, Government House will be open to the public from 10am to 4pm in conjunction with Children's Week 2022. All are welcome, admission and tours are free and no bookings are required.