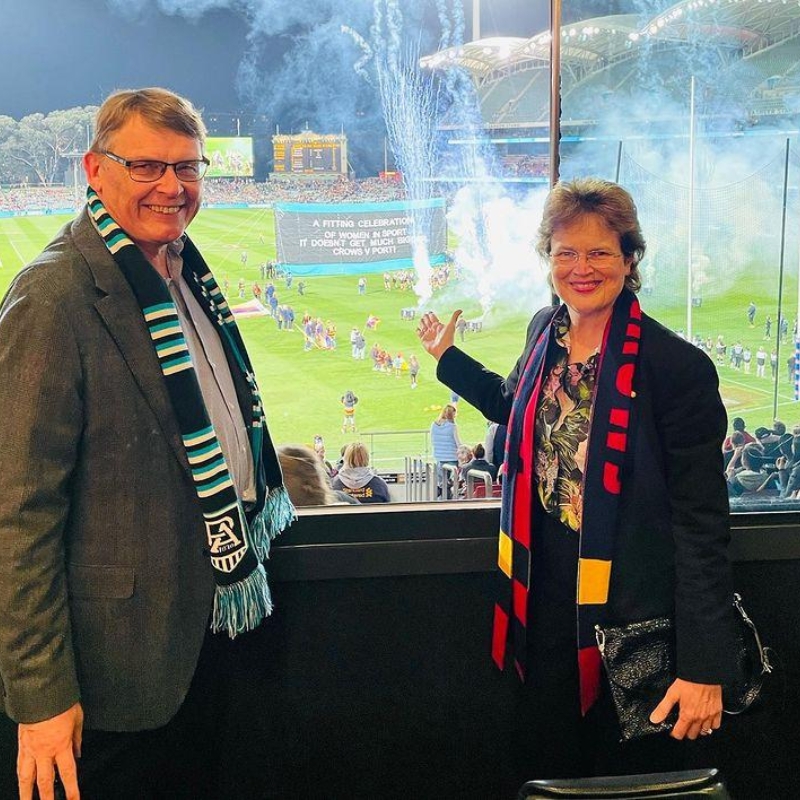 Friday, 30 September 2022
On Friday morning at Government House, Her Excellency the Governor received Dr Hannah Tonkin, former Rhodes Scholar.
Later the Governor received Senator the Honourable David Fawcett.
In the afternoon the Governor received Dr Mary Hattori, Interim Director, Pacific Islands Development Program.
Afterwards at the Supreme Court of South Australia, the Governor attended a luncheon with Supreme Court and Federal Court Judges hosted by the Honourable Chief Justice Chris Kourakis.
During the day, Mr Bunten, as patron of the Scientific Expedition Group, participated in biodiversity surveying at Minnawarra (Myponga).
In the evening in Adelaide, the Governor officially opened the new Begg Museum of the Australasian Begg Society of Orthodontists.
Later at Adelaide Oval, the Governor and Mr Bunten attended the Australian Football League Women's Official Match Day function and match between Port Adelaide and Adelaide hosted by the SA Football Commission Chairman, the Honourable Rob Kerin.
Related speech