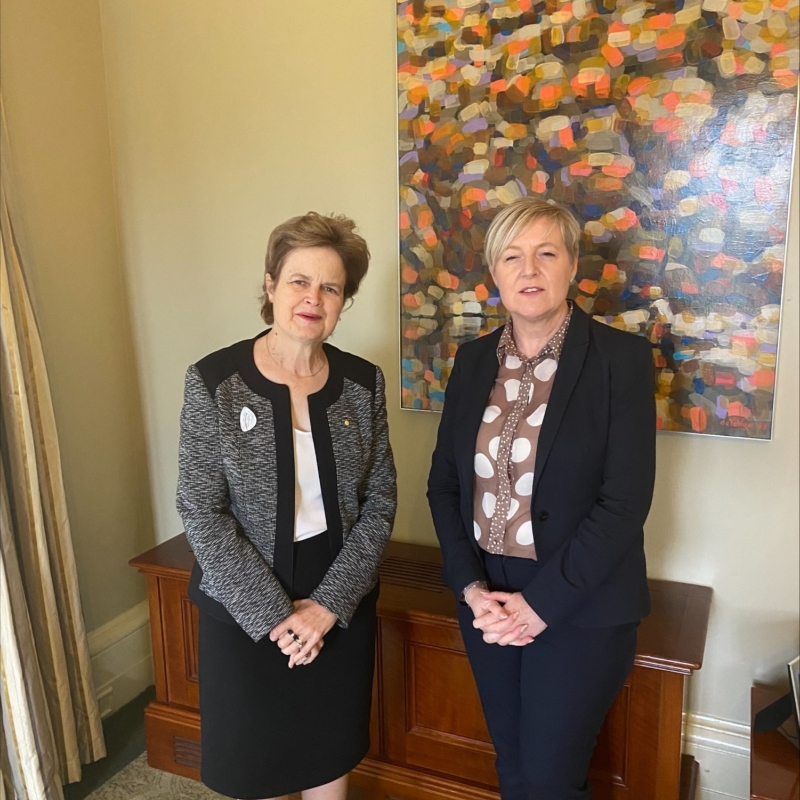 Thursday, 20 July 2023
On Thursday morning Her Excellency the Governor presided over a meeting of the Executive Council.
Afterwards, the Governor received Ms Jackie Bray, Chief Executive, Department for Child Protection.
Later, the Governor hosted an Indigenous Women's Roundtable discussion and morning tea. Guests included Ms Sandra Miller, Senior South Australian of the Year 2023; Commissioner April Lawrie, Commissioner for Aboriginal Children & Young People; Associate Professor Simone Ulalka Tur, Pro Vice-Chancellor (Indigenous), Office of Indigenous Strategy and Engagement, Flinders University; and Ms Susan Dixon, Member, Port Adelaide Enfield Councils Aboriginal Advisory Panel.
Afterwards, the Governor received Ms Catherine Ham and her grandchildren Miah, Oliver and Finn.
In the afternoon, at the Adelaide Festival Centre, the Governor, accompanied by Ms Sophie Bunten, attended a performance of Mary Poppins.
In the evening, at Government House, the Governor hosted a reception for Illuminate Adelaide in celebration of their display City Lights.
Related speech