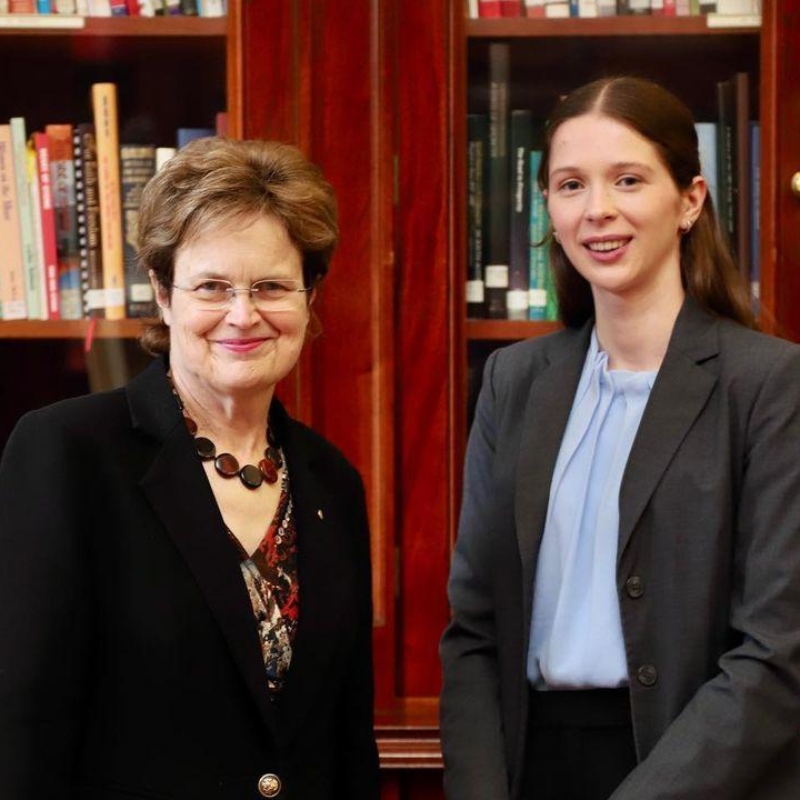 Thursday, 3 November 2022
On Thursday morning at Government House, Her Excellency the Governor presided over a meeting of the Executive Council.
Later the Governor, as Chair of the South Australian Rhodes Scholarship Selection Committee, convened the interviews for the selection of the 2023 Rhodes Scholar for South Australia and hosted the announcement of the successful candidate.
In the late afternoon the Governor placed a phone call to Ms Michelle Chan, Deputy Secretary, Department of Foreign Affairs and Trade, Canberra.
Afterwards the Governor received Her Excellency Ms Caroline Kennedy, Ambassador of the United States of America to Australia, and Ms Kathleen Lively, Consul-General of the United States of America, Melbourne.
In the evening the Governor, as patron, and Mr Bunten, hosted a reception for the Debating SA awards presentation.
Afterwards the Governor and Mr Bunten attended a dinner hosted by Dr James Muecke AM and Mrs Mena Muecke OAM.
Related speech