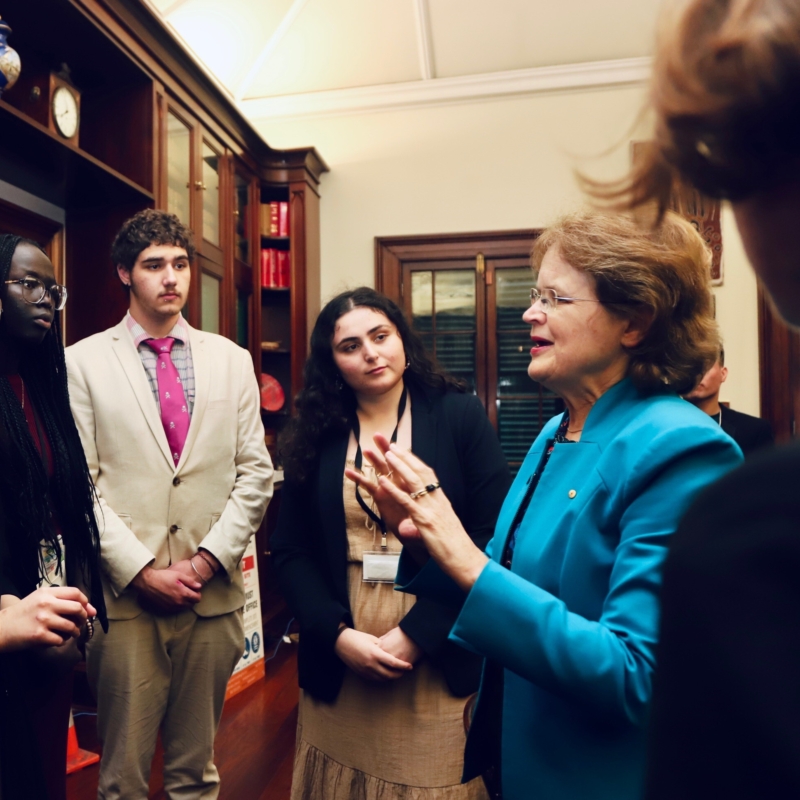 Tuesday, 18 July 2023
On Tuesday afternoon at Government House, Her Excellency the Governor, as patron of the YMCA South Australia, hosted a reception for members of the 28th Youth Parliament.
Later, at Government House, the Governor hosted a reception to celebrate the 50th anniversary of JamFactory Contemporary Craft and Design.
Afterwards, at Port Adelaide Football Club, Alberton, the Governor, as patron of the Ice Factor Foundation, welcomed guests at an event hosted by the Ice Factor Foundation to mark a visit by Canadian First Nations hockey team Northern Ice as part of the 2023 Cultural Exchange Canada Australia project, an initiative of the Municipal District of Opportunity and the Bigstone Cree Nation.