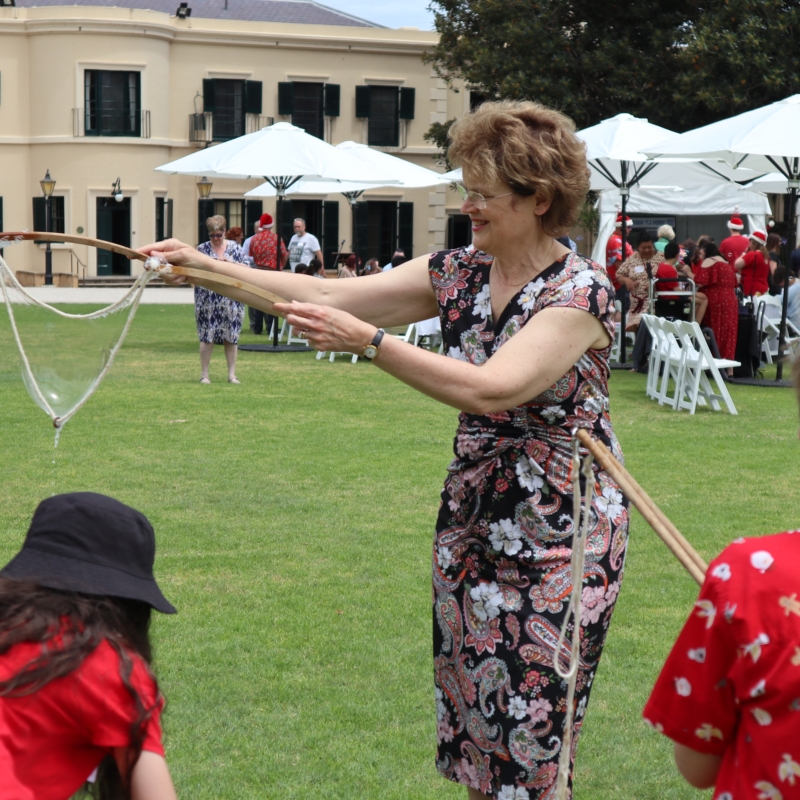 Tuesday, 20 December 2022
On Tuesday morning at Government House, Her Excellency the Governor received the Honourable Peter Malinauskas MP, Premier of South Australia.
Afterwards in the grounds of Government House, the Governor, as patron of Legacy Club of South Australia and Broken Hill, accompanied by Mr Bunten, addressed guests at the Legacy Family Christmas Party.
In the afternoon, the Governor departed for the Riverland to visit flood affected towns.
In the evening at Berri Hotel, the Governor hosted a dinner for Her Worship the Mayor of the Berri Barmera Council, Ms Ella Winnall; His Worship the Mayor of the District Council of Loxton Waikerie, Mr Trevor Norton; and Mr Dylan Strong, Chief Executive Officer, Berri Barmera Council.
Related speech