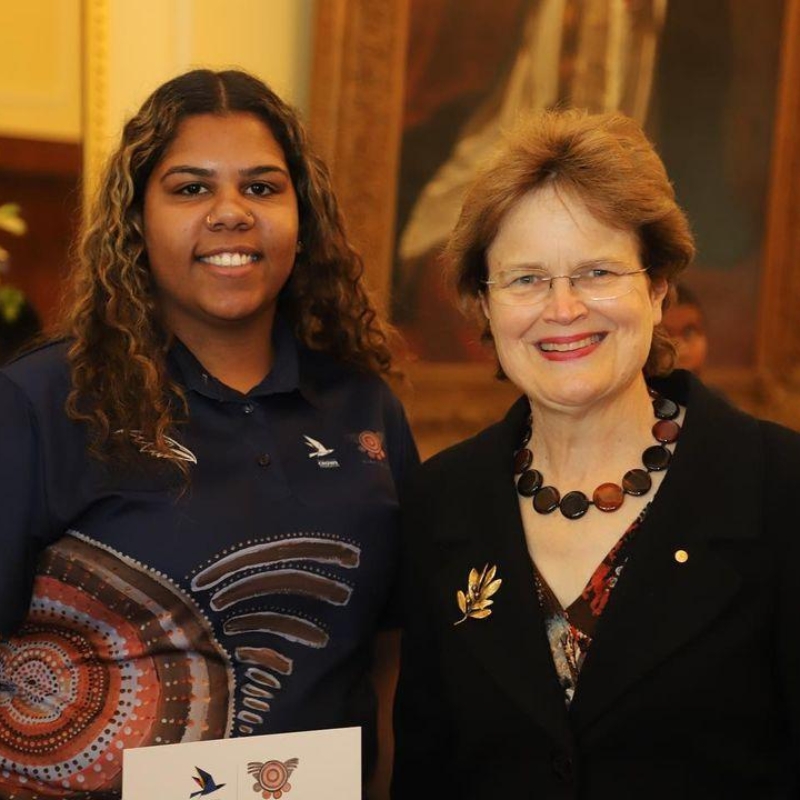 Tuesday, 22 November
On Tuesday morning at Government House, Her Excellency the Governor received Her Excellency the Honourable Dame Annette King, High Commissioner of New Zealand to Australia, followed by breakfast.
Later the Governor and Mr Bunten hosted a reception for the presentation of the Adelaide Football Club STEM Career Certificates.
In the afternoon the Governor held a virtual meeting with Professor Caroline McMillen AO, Chief Scientist for South Australia, and Dr Jon Gorvett, Deputy Chief Executive, Department of the Premier and Cabinet.
Afterwards the Governor received The Honourable Terry Stephens MLC, President of the Legislative Council.
Later the Governor and Mr Bunten departed on an official Vice-Regal visit to the United Kingdom and Japan to promote South Australia.
Her Excellency the Governor has appointed The Honourable Chief Justice Christopher Kourakis to be Governor's Deputy from 2:00 pm on Tuesday 22, November 2022 until 5:15 pm on Friday 2, December 2022.
In the afternoon a function was held in the grounds of Government House for the Law Society of SA Animal Law Committee.