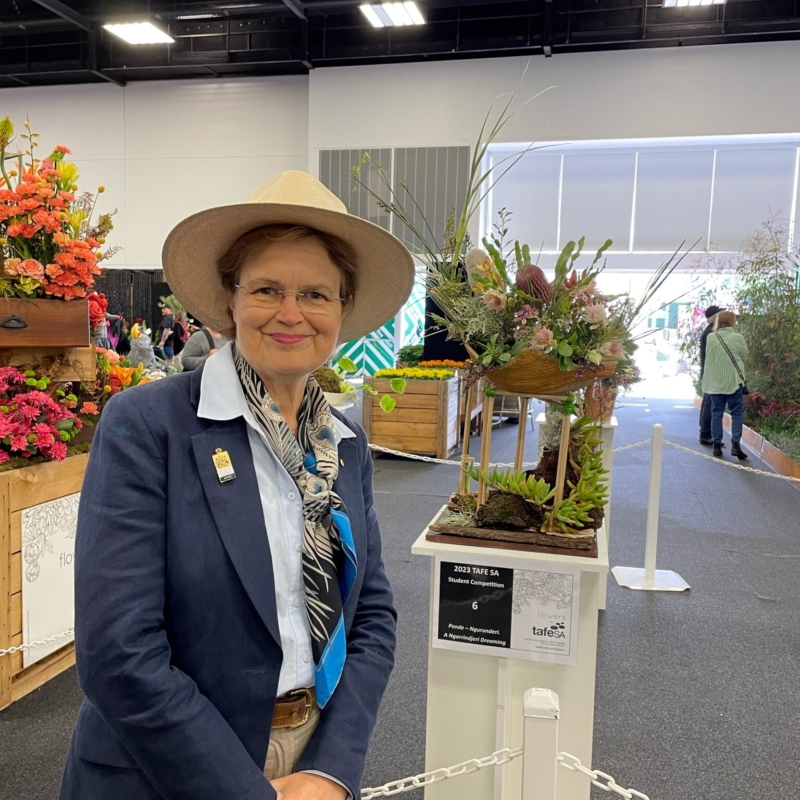 Tuesday, 5 September 2023
On Tuesday morning, at Wayville, Her Excellency the Governor, accompanied by Mr Bunten, toured the 2023 Royal Adelaide Show, viewed the Horticulture Exhibition, helped judge the Vanilla Slice Competition, was interviewed by Matthew Pantelis on 5AA's Mornings with Matthew Pantelis program, and had morning tea with South Australian Country Women's Association (CWA) members. The Governor is patron of the Royal Agricultural and Horticultural Society of South Australia and the CWA.
Afterwards, at Government House, the Governor received Deputy Commissioner Linda Williams APM, Deputy Commissioner of Police, South Australia Police, and Major General Susan Coyle AM CSC DSM, Commander Forces Command, the Australian Army, followed by a luncheon.

In the afternoon, at Government House, the Governor, as patron of the South Australian National Football League (SANFL), received Mr Matt Duldig, Executive General Manager – Football, Mr Brad Humphrey, Head of Game Development, and Ms Chelsea Packer, Women and Girls Community Lead.
In the evening, at the University of Adelaide, the Governor, as patron of the Australia Day Council of South Australia, addressed the gathering at the 'Inspiring South Australian Women Impacting the World – Tackling the Issues of our Time' event.
During the day, students from Tyndale Christian School Salisbury East, and members of the Onkaparinga View Club, toured Government House.