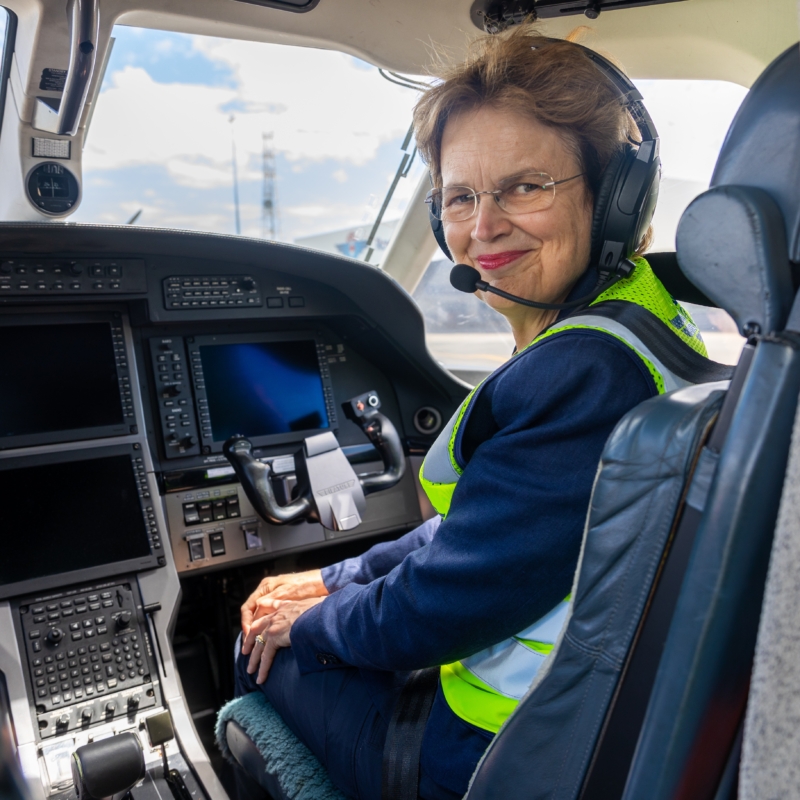 Tuesday, 6 December 2022
On Tuesday morning at Adelaide Airport, Her Excellency the Governor, as patron of the Royal Flying Doctor Service of Australia - Central Operations, met with Mr Tony Vaughan ASM, Chief Executive, and Mr Charlie Paterson, Executive General Manager, Marketing and Stakeholder Relations and undertook a tour of the RDF Centre, and afterwards joined an Aeromedical Flight to Whyalla with Ms Karen McBain, Flight Nurse. In the afternoon the Governor met with Mr Tony Mansueto, Head of Engineering; Mr Chris Thompson, Checking and Training Pilot; and Ms Anthea Rice, Fundraising Manager.
In the afternoon at Adelaide Oval, Mr Bunten attended the opening of The Smart Solution for SA: International Education Summit 2022 hosted by StudyAdelaide, of which he and the Governor are joint patrons.
Later at Government House, the Governor and Mr Bunten received staff from Diplomatic Relations and Protocol, Department of Premier and Cabinet.
In the evening the Governor and Mr Bunten hosted a reception to acknowledge the contribution of those who have supported Government House throughout the year.
Afterwards at Adelaide Oval, the Governor, as patron of the South Australian Cricket Association, and Mr Bunten, attended the Members' Test Match Dinner.
During the day, students from Concordia College toured Government House.