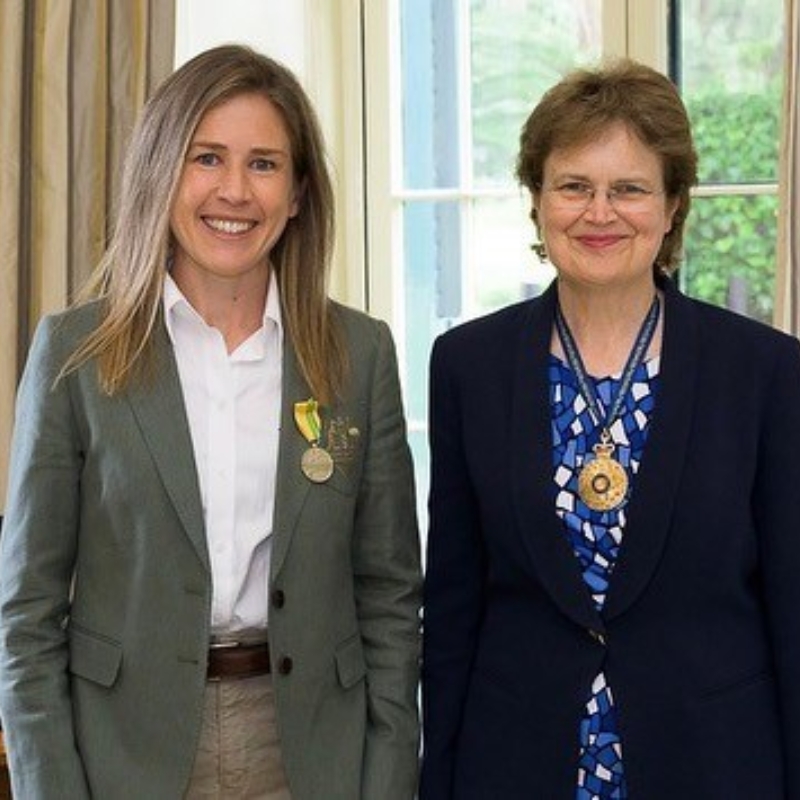 Wednesday, 12 October 2022
On Wednesday morning Her Excellency the Governor participated in the Corporate Cup.
Afterwards at Government House, the Governor and Mr Bunten, as patrons, received Rear Admiral the Honourable Kevin Scarce AC CSC RAN (Rtd), Chair, and Mr David Wark, Chief Executive Officer, Operation Flinders Foundation; Mr Trevor Vlassis, Secretary, Advancing Youth Foundation; and Mrs Joan Bourn, State Administrator and Deputy State Coordinator, and Mrs Karina Bean, State Coordinator, Girls' Brigade South Australia, followed by a breakfast.
Later at St Augustine's Anglican Church of Unley, the Governor and Mr Bunten placed a wreath at the 20 Year Bali Memorial Service followed by morning tea organised by Sturt Football Club.
In the late morning at Government House, the Governor, as patron of The Association of Totally & Permanently Incapacitated Ex-Service Men and Women (SA Branch), received Major Brett Grosser, President.
In the afternoon the Governor and Mr Bunten hosted a reception for the presentation of Australian Sports Medals to members of the 2022 Australian Commonwealth Games Team.
Later at Elder Hall, University of Adelaide, the Governor, accompanied by Mr Bunten, officiated at the South Australian launch of the book: 'Wizards of Oz: How Oliphant and Florey helped win the war and shape the modern world' by Mr Brett Mason.