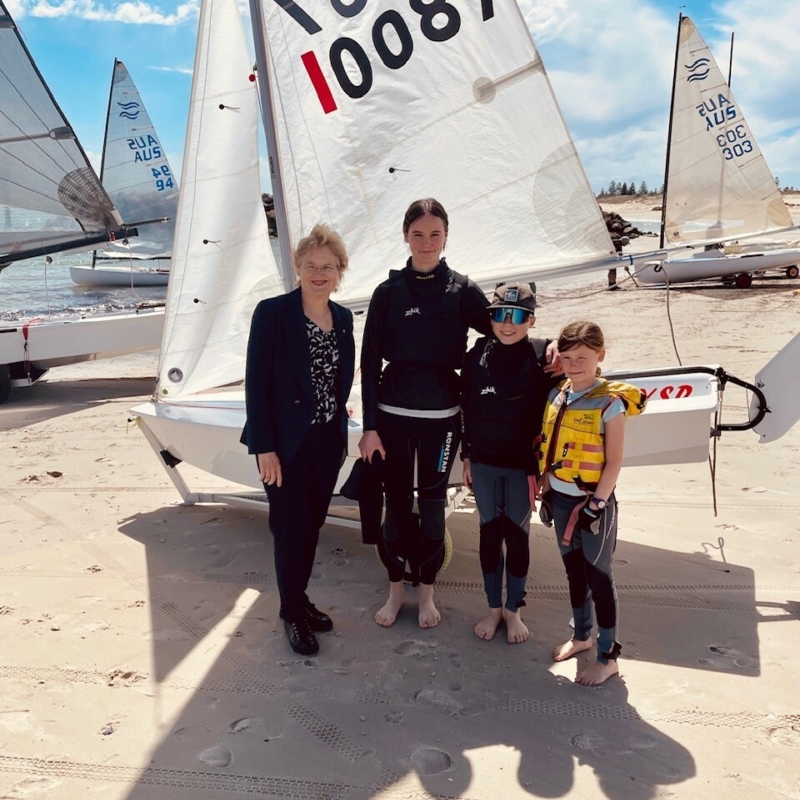 Saturday, 7 October 2023
On Saturday morning, Her Excellency the Governor was interviewed by telephone by Ms Deb Tribe, ABC Adelaide.

Afterwards, at the Adelaide Sailing Club, West Beach, the Governor, as patron of the Adelaide Sailing Club, accompanied by Mr Bunten, addressed the guests and officially opened the Club's 2023/2024 Season.
In the evening, at the Adelaide Festival Theatre, the Governor and Mr Bunten attended the opening night performance of Swan Lake by the Australian Ballet.
Related speech