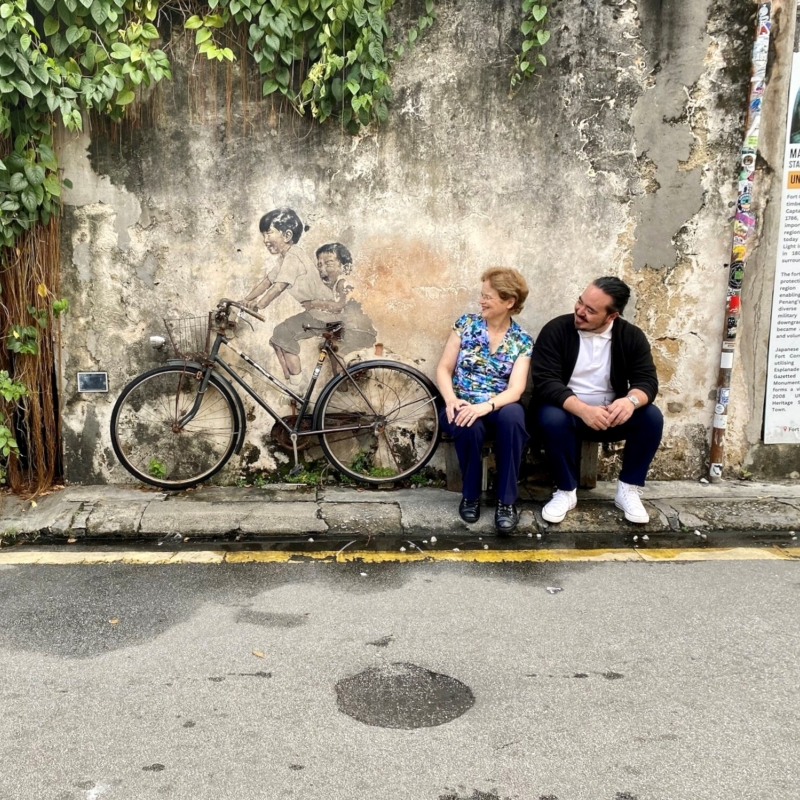 Wednesday, 30 August 2023
On Wednesday morning, at George Town, Her Excellency the Governor undertook a walking tour with Malaysian-South Australian chef Adam Liaw.
Afterwards, at Esplanade, the Governor planted a tree to mark her visit to Penang.
Later, on the occasion of Malaya and Borneo Veterans Day, observed on 31 August, the Governor laid a wreath at the George Town Cenotaph.
Afterwards, the Governor visited Codan's Plexus Manufacturing Facility.
In the afternoon, the Governor met with representatives of the George Town Festival and George Town Literary Festival.
Afterwards, at the Golden Chef Culinary Academy, the Governor delivered opening remarks at a Cooking Masterclass by Adam Liaw.
Later, the Governor departed Penang for Kuala Lumpur, where she met with YB Fahmi Fadzil, Minister of Communications and Digital.
Afterwards, the Governor departed Kuala Lumpur for Adelaide.
During the day, staff and residents from Life Care Inspired Living toured Government House.
Related speech